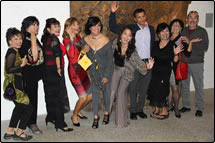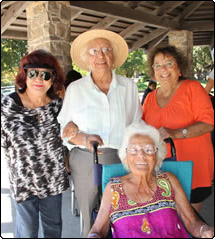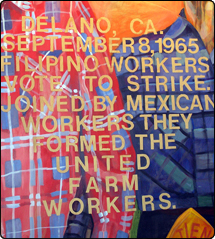 Projects
Current
Katherine Baguio Scholarship Program Now in its Tenth Year
2019 marks the tenth anniversary of FANHS Sonoma's Katherine Baguio Scholarship program. The program was created to promote and support continuing education among local youth, while honoring the memory of the late "Manang Kay" and her many contribution to the community. Each year FANHS Sonoma awards a scholarship to a qualified college-bound student.
Applications can be downloaded here. To be considered, completed applications, with all required attachments, must be received by FANHS Sonoma no later than Friday, May 1, 2020. For more information contact Karen Mejia Pennrich at karenfanhs8@gmail.com.
Scholarship Endowment Fund Planned
FANHS Sonoma is working to expand its annual scholarship program by creating a permanent scholarship endowment to sustain the chapter's ability to promote education through scholarship awards well into the future. Raising the $25,000 minimum amount required is the first, and most challenging task at hand; but, thanks to generous donations from members and patrons of our annual October events, we have already raised two thirds of that amount. Our next major fundraiser will be held Saturday, October 26, titled "Women Inspiring Women: HERstory to Healing." The event, beginning with a buffet luncheon courtesy of Art Ibleto, The Pasta King, will highlight healing stories from Sonoma County Women of Color, who will share stories about the inspiring women in their lives and how this inspiration moved them to engage in critical issues in their communities.
Past
Post 1965 Filipino American History
Our Golden Opportunity event held on October 20, 2018, was dedicated to sharing the history of Filipinos that came to live in Sonoma County during the Post 1965 era. This particular group of immigrants became a visible force in the Filipino Community as the older manong generation began to fade away. Today, the majority of young Filipino-Americans are the offspring of Post 1965 immigrants. It is important that their history is recorded and shared.
Anyone interested in volunteering to research, guide and support such a project should contact comm@fanhssonoma.org.
Pacific World: The History That Binds Us to the Sea
In the Spring of 2019, FANHS Sonoma assisted the Museum of Sonoma County with Pacific World: The History That Binds Us to the Sea. "Imagine ancient voyagers who spread throughout a watery world, to the Spanish treasure ships known as Manila Galleons, to the nineteenth century traders who plied the coast from Sonoma County to Peru, it is a world unto itself. Explore the Great Ocean from a different perspective in Pacific World - a perspective where California is the eastern edge of the Pacific as often as it is the more familiar symbol of the American west." The opening reception included performances by Alexis Canillo, Kulintang Dialect, San Francisco Kulintang Project and a song performed by members of Kalingafornia Laga, who are also FANHS board members. Pacific Culture Day drew a large crowd with a variety of cultural activities.
Documentary Film
Our two-year effort to produce the documentary film entitled Remembering Our Manongs (Elders), Sonoma County's Filipino History, culminated in November of 2008 with three public screenings. The hour-long film traces the history and experiences of the first major wave of Filipino immigrants to settle in Sonoma County in the 1920s-1950's. Recounting their stories through memories of surviving descendants and friends, the film also reflects the broader history of Sonoma County during that period. Each screening event included the film, a 10-minute pictorial montage honoring the original settlers, and a panel discussion about social, cultural, and educational issues relating to the Filipino-American experience. About 500 people attended.
Both the documentary and montage are now available on DVD. Order your copy here.