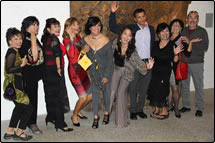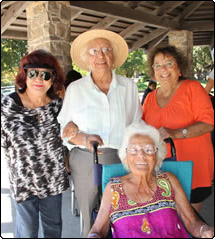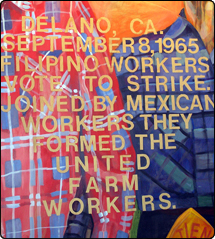 Projects
Current
Katherine Baguio Scholarship Program Now in its Eighth Year
2017 marks the eighth anniversary of FANHS Sonoma's Katherine Baguio Scholarship program. The program was created to promote and support continuing education among local youth, while honoring the memory of the late "Manang Kay" and her many contributions to the community. Each year FANHS Sonoma awards a scholarship to a qualified college-bound student. This year's recipient is Danielle Julianne Gabrielle Rebullida, a 2017 graduate of Casa Grande High School in Petaluma. Danielle will begin studying Medical Technology at the University of San Tomas in Manila this fall.
Applications for next year's award may be downloaded here. To be considered, completed applications, with all required attachments, must be received by FANHS no later than Friday, May 4, 2018. For more information, email comm@fanhssonoma.org, or contact Michael Viloria at vilor00@yahoo.com or 415-226-8928.
Scholarship Endowment Fund Planned
FANHS Sonoma is working to expand its annual scholarship program by creating a permanent scholarship endowment, which will ensure the chapter's ability to promote education through scholarship awards well into the future. Raising the $25,000 minimum amount required is the first, and most challenging task at hand; but, thanks to generous donations from members and patrons of our annual October events, we have already raised one third of that amount. Our next major fundraiser will be held Saturday, October 14. Entitled Kulturang Pilipino, the event will feature an afternoon of cultural performing arts and traditional Filipino cuisine. For event and ticket information, go to Kulturang Pilipino.
Historical Archive
Efforts are underway to secure funds that would help finance the archiving of vast historical materials collected as part of our 2006 – 2008 film project: "Remembering Our Manongs (Elders), Sonoma County's Filipino History." In producing that film, the project team collected more than 700 digital images of historic photographs and documents; nearly 100 oral history interview tapes; and several reels of local area footage. Our goal is to organize, prepare, and make the collection available to educators, researchers, and the public at large. Targeted archives include the FANHS National Pinoy Archive in Seattle, Washington; the North Bay Ethnic Archive housed at Sonoma State University; and the Sonoma County Library Historical Annex archive.
If you'd like to assist with this endeavor, please email comm@fanhssonoma.org.
Past
Singgalot, Ties that Bind Exhibit
In the winter of 2011-12, FANHS Sonoma and the Sonoma County Museum came together to co-sponsor Singgalot, Ties that Bind, a cultural exhibit making its way across the U.S. The exhibit opened on November 11 with a gala reception featuring live Kulintang music, dance, and food of the Philippines. As part of the exhibit, a screening of our chapter's documentary film, Remembering Our Manongs, Sonoma County's Filipino History, was presented along with a subsequent panel discussion. A closing ceremony, held in February 2012, was followed by the Bay Area FANHS Consortium holiday party which also took place in the historic museum facility.
Documentary Film
Our two-year effort to produce the documentary film entitled Remembering Our Manongs (Elders), Sonoma County's Filipino History, culminated in November of 2008 with three public screenings. The hour-long film traces the history and experiences of the first major wave of Filipino immigrants to settle in Sonoma County in the 1920s-1950's. Recounting their stories through memories of surviving descendants and friends, the film also reflects the broader history of Sonoma County during that period. Each screening event included the film, a 10-minute pictorial montage honoring the original settlers, and a panel discussion about social, cultural, and educational issues relating to the Filipino-American experience. About 500 people attended.
Both the documentary and montage are now available on DVD. Order your copy here.