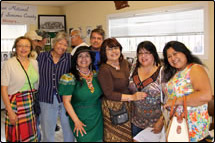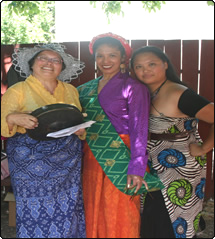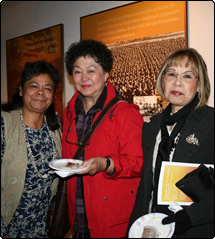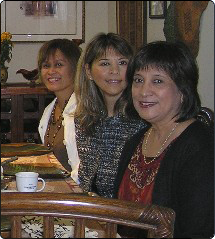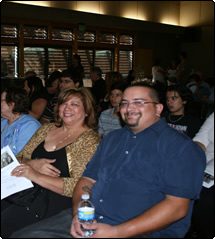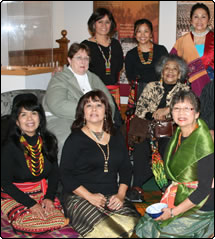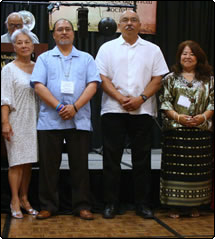 Get Involved
There are many ways to support FANHS and its mission to preserve and share Filipino American history. From volunteer work to financial contributions to active member participation - opportunities abound.
Membership
FANHS welcomes and invites all members of the public to join our organization - from adolescents to senior citizens. Annual membership is based on the calendar year. New members who join during the 4th quarter of a given year will be deemed paid-up members through December of the following year. Formerly paid members whose annual membership dues have lapsed, may be reinstated at any time upon full payment of their lapsed dues. Such payment will reinstate active membership for the year in which the payment is made.
Benefits
Member benefits include:
Receipt of FANHS Sonoma County's quarterly newsletter

Advance notice of special events

Opportunities to learn more about Filipino American history in a fun and social environment
Meetings
Membership meetings are held on a quarterly basis at the Filipino Community Center, 3361 Fulton Road, Fulton.
Each meeting combines business with socializing and fun, and usually include the following agenda items:
general business

occasional raffle drawings

occasional film viewing or other historical highlights

occasional guest speakers

potluck lunch
Monetary Donations
Donations, large and small, are very much appreciated. And because FANHS is a 501 3 ( c ) non-profit, they are tax deductible as well. Contributions may be used for FANHS' general operating expense, or, donors may designate specific projects or events that they wish to help fund. To donate, please mail check or money order to:
FANHS of Sonoma County
18229 Railroad Avenue
Sonoma, CA 95476
FANHS Wish List
Equipment and supplies are needed to support ongoing historical preservation work, as well as educational and cultural endeavors. We are currently in need of the following:
Equipment (new or used in good working condition):
Laptop computer or tablet

Portable flash drives

Portable podium or lectern

Microphone with portable PA system

Microphone stand

Lavalier microphone with windscreen

Lighting umbrella

External hard drive, 80 GB or more
Supplies:
DVD bubble or cardboard mailer envelopes

Printer paper

Postage stamps

Envelopes (business size or manila)
Donations of this type are tax deductible subject to IRS rules, and are another way for FANHS supporters to contribute to the preservation of local history.
Sponsorship
Sponsorship opportunities are frequently available for special events held throughout the year. FANHS sponsors enjoy creative marketing opportunities and broad exposure to a wide cross section of local markets including educators, historians, artists, cultural organizations and a diverse Filipino American community. Meanwhile, interested parties may direct inquiries to comm@fanhssonoma.org, or visit or CONTACT US page.
Advertising
Advertising opportunities are offered year-round in our FANHS quarterly newsletter, and from time to time in special event publications. For more information, please see the newsletter, or direct inquiries to comm@fanhssonoma.org, or visit our CONTACT US page.
Volunteer Opportunities
Whether you're a history buff, inspired to learn more about your ancestry, or simply want to lend your time and talent to a worthy organization, we welcome you! Volunteers are needed for:
Publications

Graphics design

Fundraising

Marketing

Event planning

Digital media production

Photography

Historical project research and archiving

Transcription

Project teams - Team players of all levels are frequently needed for FANHS special projects
Any amount of time that can be volunteered is always welcome.
Internships for Academic Credit
Periodically, our organization may collaborate with educational institutions and corporations to offer internships or the opportunity to earn academic credits to students.