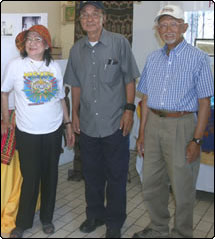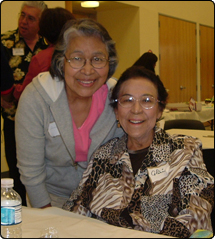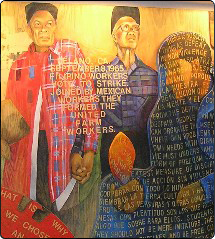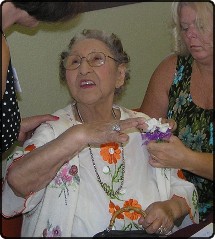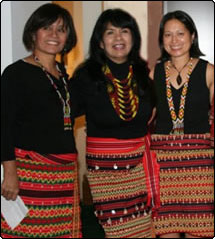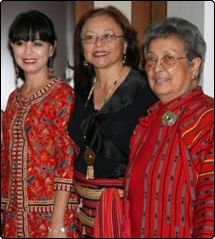 What's New – Upcoming Events
Local News
California Designates October 25 as Larry Itliong Day
In June 2015, California Governor Jerry Brown signed a bill establishing October 25 as Larry Itliong Day—an annual observance of the Filipino labor leader and activist, and his historic contributions to the fight for justice and equality. 
In the early 1960s, Itliong led the Agricultural Workers Organizing Committee (AWOC), a union of mostly Filipino workers, and the first to strike for improved working conditions and fair wages in Delano, California.  In 1965 the National Farm Workers Association, led by Cesar Chavez, joined the strike alongside Itliong and AWOC and the two groups soon merged to form the now internationally-recognized United Farm Workers Union (UFW).
Although the Delano strike and subsequent formation of the UFW are largely perceived as Latino developments, they were in fact the result of close collaboration among Filipino and Mexican workers with Itliong and Chavez at the helm. 
Their historic struggle and accomplishments are captured in the Emmy-nominated documentary Delano Manongs: Forgotten Heroes of the United Farm Workers, which FANHS Sonoma will feature at its October 17 event entitled "Many Voices, One Message." The event will take place at the Santa Rosa Veterans Memorial Building.  For tickets or information, email comm@fanhssonoma.org.
FANHS Sonoma to Celebrate Filipino-American History Month With Special October Event
In celebration of Filipino-American History Month, FANHS Sonoma will hold a special event entitled "Many Voices, One Message" on Saturday, October 17, from 12:00 to 4:00 pm at the Santa Rosa Veterans Building, 1351 Maple Avenue in Santa Rosa.
The program will feature:
Keynote Speaker Dr. Greg Sarris, Ph.D., who will discuss the local Filipino-American experience.  An alumnus of Stanford University, and former professor at UCLA and Loyola Marymount University, he is currently Chairman of the Federated Indians of Graton Rancheria, and Federated Indians of Graton Rancheria Endowed Chair of Sonoma State University.
An inspiring presentation about Filipino-American history by Mel Orpilla, FANHS National President
A special screening of the documentary film Delano Manongs: Forgotten Heroes of the United Farm Workers, by Emmy award-winning producer Marissa Aroy       
A traditional Filipino meal
A historical Sonoma County photo exhibit
To purchase tickets, email comm@fanhssonoma.org.
Santa Rosa City Council Acknowledges FANHS Sonoma's Contributions
On May 15, 2015 the Santa Rosa City Council issued a Public Proclamation recognizing FANHS Sonoma's "valuable contributions to the social, cultural, and economic fabric of the community."  Signed by Mayor John Sawyer, the document was presented to chapter President Karen Pennrich and members in attendance.   The proclamation acknowledged FANHS Sonoma's ongoing research, documentation and sharing of Filipino-American history through film, print, and public forums; and its promotion and support of higher education through the Katherine "Kay" Baguio Scholarship program.  It also recognized the group's production and PBS airing of Remembering our Manongs: Sonoma County's Filipino-American History, a documentary that captured the stories of early Filipino settlers, while reflecting the county's broader history of the time.
National News
2016 FANHS National Conference Scheduled
The FANHS 16th National Conference will take place next June in New York City. Entitled "A Pinoy State of Mind: Building with Our Roots," the four-day event will feature a city tour, keynote speakers, plenary sessions and workshops, a town hall meeting, a Filipino-American Authors Reception, and a Banquet/Gala with dancing and silent auction. For more information, visit www.evensi.com/fanhs-16th-national-conference-in-2016-john-jay-college-of/150116910.
Message from Former Senator Barack Obama
In a letter to the Filipino American National Historical Society, President Barack Obama, during his term as U.S. Senator from Illinois, formally acknowledged the contributions that Filipino Americans have made to the United States.
Calendar/Upcoming Events
Newsletter
Published on a quarterly basis, the newsletter seeks to provide a snapshot of chapter activities along with articles that include member profiles, historical information and current events.