News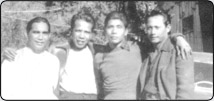 Sneak a peek at our documentary film. Find out how to order your copy of the full-length DVD.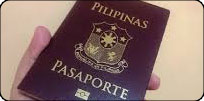 SAVE THE DATE -- OCTOBER 20, 2018
Come celebrate Filipino American History Month with FANHS Sonoma as we commemorate two distinct and dynamic waves of Filipino immigrants who left their homeland to build a better life in Sonoma County. Read more...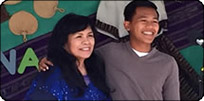 FANHS Sonoma is pleased to announce that the recipient of the 2016 Katherine Baguio Scholarship is Santa Rosa High School graduate Samuele Esperon. The award was presented by then-President Karen Pennrich at the annual FACSCI Fiesta Filipina last June. Passionate about learning and helping others, Sam is now studying bioengineering at UCLA.
Message from the President
We begin 2018 on a somber yet hopeful note, as many throughout the community struggle to recover from last October's devastating wine country wildfires.  To those impacted, we extend sincere wishes for healing and renewal.  Well before the fires, our annual celebration fundraiser was scheduled for last October 17, then subsequently cancelled, as the event venue, Finley Auditorium, provided temporary shelter for those who'd lost their homes to the fire. 
Moving forward in the spirit of hope and renewal, we invite you to share in a joyous celebration of community and Filipino performing arts at our annual fundraiser, now rescheduled for Saturday, April 7. A portion of event proceeds will benefit victims of the fire.  For more information, see Local News, where performer lineup and other updates will be posted.
On behalf of FANHS Sonoma, we wish you all a restorative year of peace and renewal.