News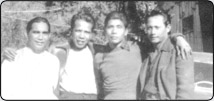 Sneak a peek at our documentary film. Find out how to order your copy of the full-length DVD.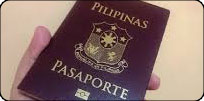 SAVE THE DATE --
February 26 - June 2, 2019
Visit the Museum of Sonoma County to view their newest history exhibition, "Pacific World: The History That Binds Us to the Sea." Imagine ancient voyagers who spread throughout a watery world, to the Spanish treasure ships known as Manila Galleons, to the nineteenth century traders who plied the coast from Sonoma County to Peru, it is a world unto itself. Read more...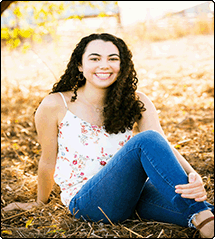 FANHS Sonoma is pleased to announce that the recipient of the 2018 Katherine Baguio Scholarship is Angelica Baguio, a 2018 graduate of Suffern High School in New York, and granddaughter of local community member Robert Baguio. Passionate about applying her creative skills to "effectively impact the world," Angelica is studying Music and Sound Recording at the University of New Haven in Connecticut. Applications are due no later than Friday, May 3, 2019.
Message from the President
Hello and Happy New Year! It is my honor to welcome you to our website. This New Year brings revitalization to our Chapter. I say this because we have new board members with many years of experience in community work along with returning members with renewed energy and years of experience on the board, and we are in the process of developing new exciting projects.
I highly encourage you to visit the Museum of Sonoma County to view their current exhibition Pacific World: The History That Binds us to the Sea.
The opening reception was held onMarch 1, 2019 with performances by Alexis Canillo, Kulintang Dialect, San Francisco Kulintang Project and a song performed by members of Kalingafornia Laga, who are also FANHS board members. The exhibition opened February 26th and will run through June 2, 2019. There are upcoming events in conjunction with the exhibition, see article under the News page.
On behalf of the board, we wish you continued health, abundance and prosperity in the New Year!