News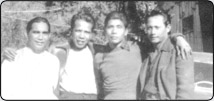 Sneak a peek at our documentary film. Find out how to order your copy of the full-length DVD.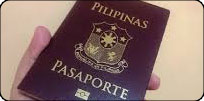 Seventy-five years after the Bataan Death March , the Bataan Legacy Historical Society commemorated the brave soldiers who endured it, with a wreath laying ceremony at San Francisco's Presidio.Read more...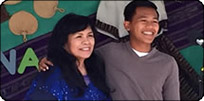 FANHS Sonoma is pleased to announce that the recipient of the 2016 Katherine Baguio Scholarship is Santa Rosa High School graduate Samuele Esperon. The award was presented by then-President Karen Pennrich at the annual FACSCI Fiesta Filipina last June. Passionate about learning and helping others, Sam is now studying bioengineering at UCLA.
Hello & Welcome!
FANHS Sonoma kicked off 2017 with a combined officer installation and membership meeting on January 27. See About Us for a complete listing of newly elected Board members serving the 2017-2018 term.
Building on the considerable accomplishments of the outgoing Board, new officers will focus chapter efforts on several key objectives: 1) Expanding our membership and membership benefits; 2) Creating a permanent Scholarship Endowment fund; and 3) Hosting events that highlight Filipino-American history while providing opportunities for community engagement. To learn more about what's coming up, check out Upcoming Events.

We look forward to seeing you soon!