News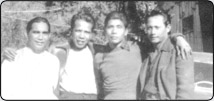 Sneak a peek at our documentary film. Find out how to order your copy of the full-length DVD.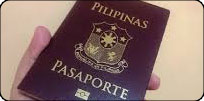 On February 17, President Obama signed the American Recovery and Reinvestment Act of 2009, recognizing the military service of Philippine WWII veterans. Read more...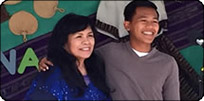 We're excited to announce that the 2010 Katherine "Kay" Baguio Scholarship will be awarded next Spring. To apply, please print out a scholarship application
Welcome!
What is FANHS? Who are we and what do we do? Take a look at About Us or our Projects to find out more!
Want to learn about Filipino American history? Check out our History page for historical highlights.
Come to a meeting to view a film or hear a lecture! Or click on News for a calendar of upcoming events!
Want to participate in some way? Go to Get Involved to see how to become a member, volunteer on a project, or support us in other ways!